A breakdown of gear - guitars, pedals, amps - anything I can get my hands on.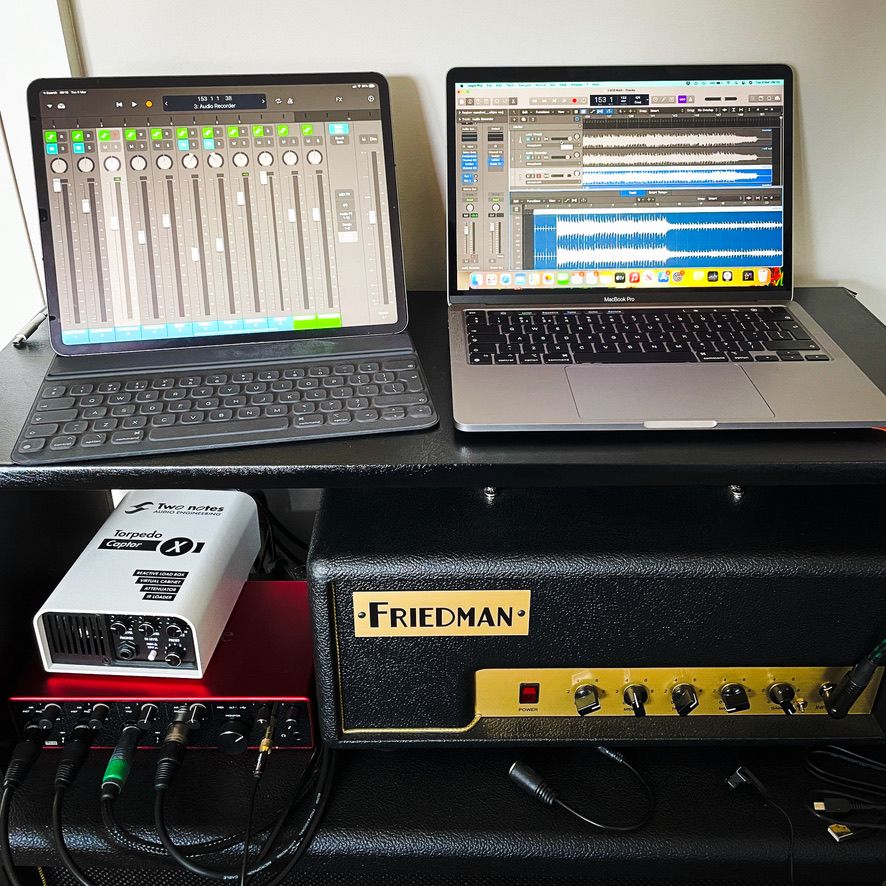 Recording!
More Gear!
What's a musician to do when he can't play live ? - play, practice, find inspiration and...buy more gear! The latest addition is a super-spec'd MacBook that enables me to run a full version of Logic Pro and all the high-end guitar amps, effects, vocal processing etc
Hopefully the actual content is half-decent too!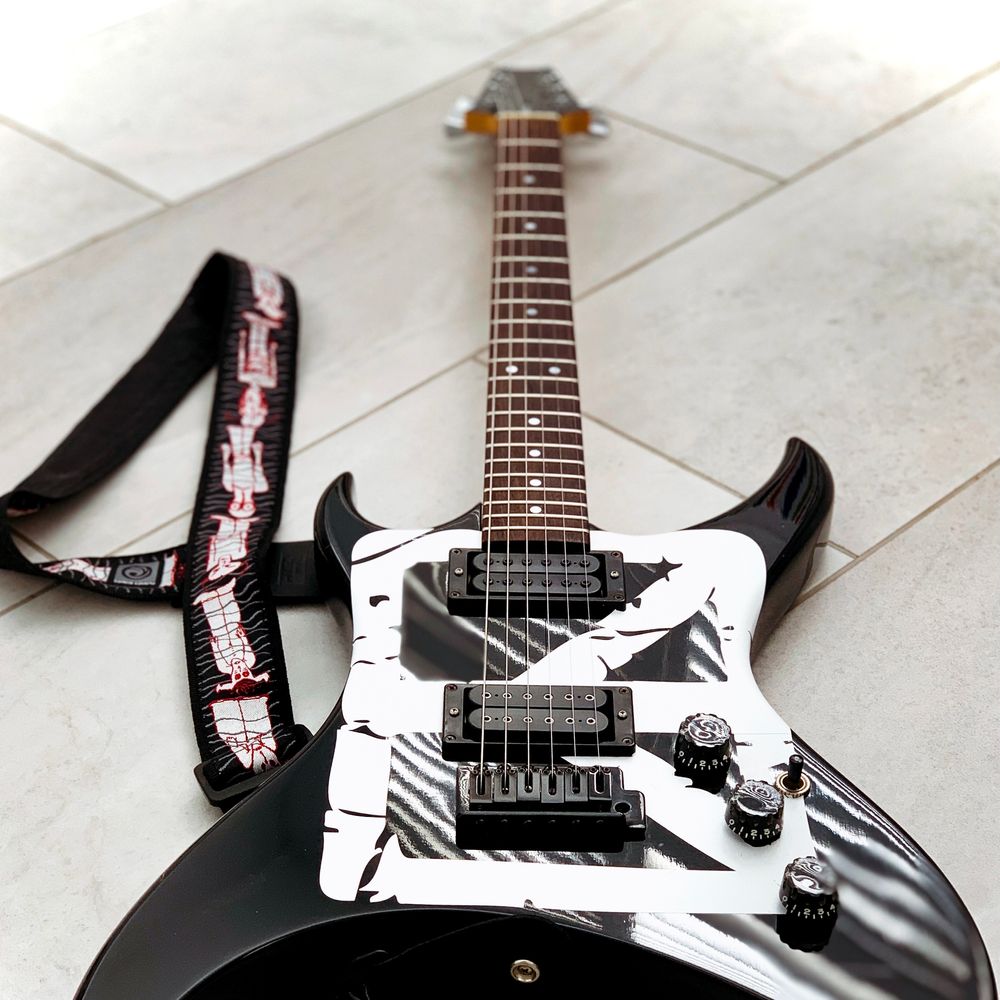 Aria ProII Urchin U-60t
My first guitar
As a reward for working hard on my exams aged 16 - it was a toss-up between a 12-string acoustic or an electric guitar. This was the winner. Actually a pretty decent guitar - super fast next great intonation.
I've since pimped it up with a Chickenfoot decal and super-distortion Di Marzio pickups - a real 80s hair metal beast!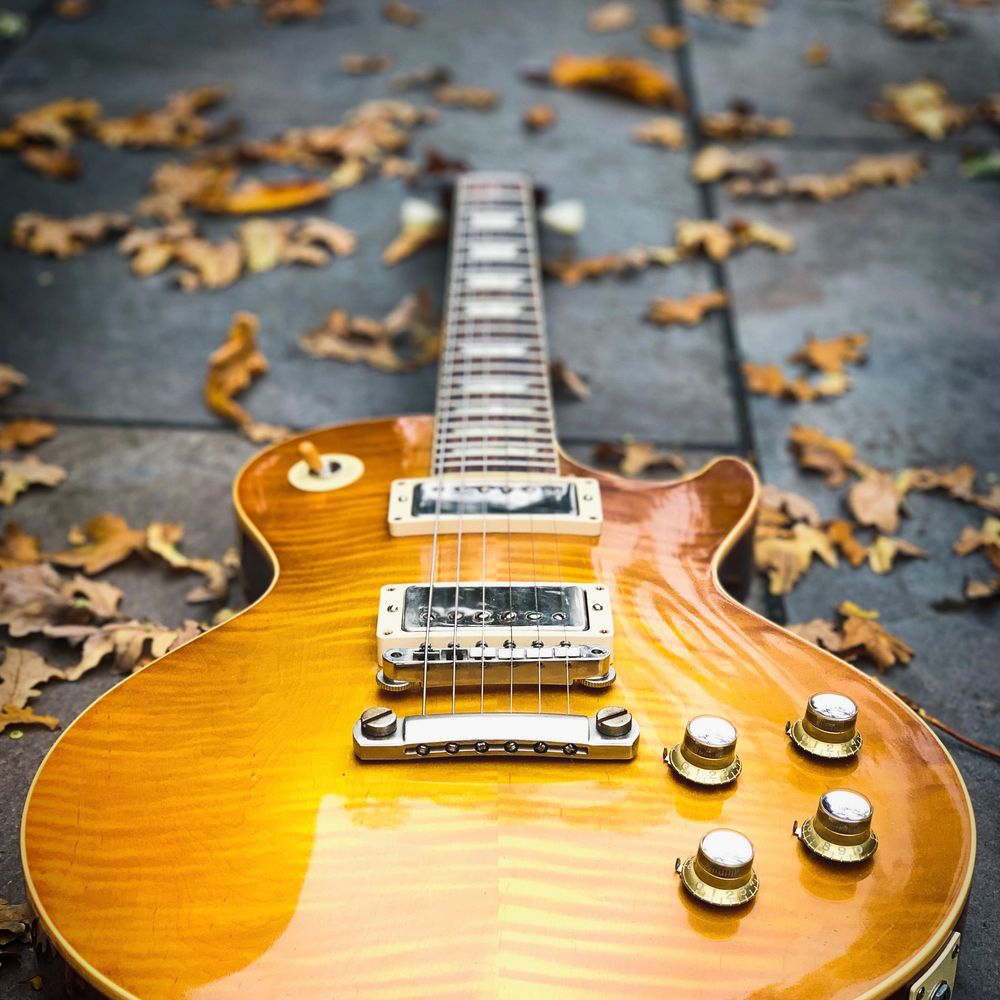 Gibson custom shop 1960 les paul
I searched high and low for this one. I tried the holy grail of the '59 - the neck was too fat for me. I knew I wanted a lemon burst. The tone from this is monumental - I was grinning for days after the first night in the studio - even the band could tell it was something special. My only deliberation - keep the pickgurard on or off??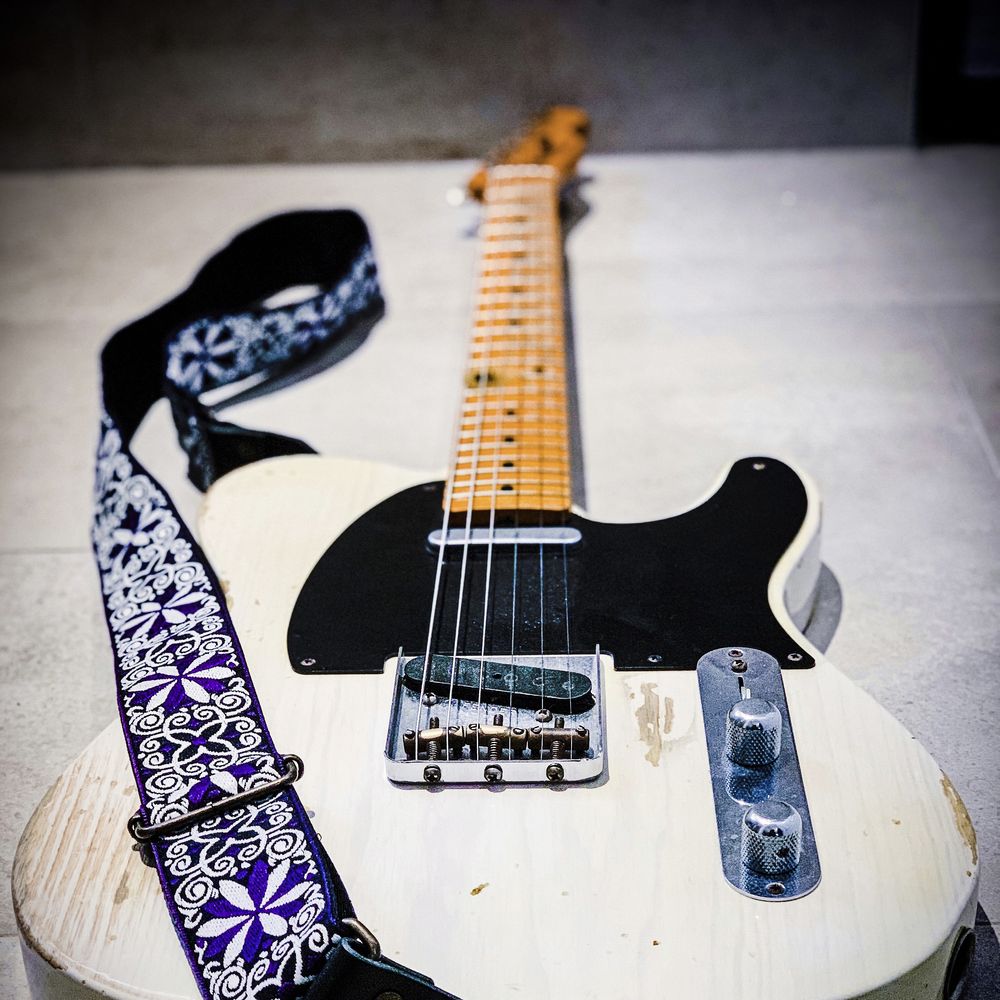 Fender Custom shop '52 roadwork telecaster
QI bought this with the proceeds of a particular stressful week of overtime/all-nighters  at work! 
I knew I wanted a cross between Keith Richards and Bruce Springsteen. I tried all the model in the shop - from new to old, cheap to expensive. When we plugged this one in and crashed out the first chord - the salesman looked at me and said 'that's the one' - I just grinned and turned up the volume!