Finally - it's here! A cover version of the track that put Mumford & Sons in the mainstream. All guitars (there's quite a few) - played by me. Main vocals by Wayne and I added in a few (heavily re-tuned!) backing vocals.
Backing instruments - drums, bass, piano etc are from an online website.
I do/did have a guest banjo player - Henry - lined up for that part but it's not available yet - so look out for a Director's Cut when that lands. 
I kinda felt that after the amount of effort that went into recording and producing the music tracks, that it needed a video to go with it - hence a crash-course in Final Cut Pro and a few clothing changes for the video clips. I really need to learn to smile more on camera - I was enjoying myself honest! I reckon the black-shirt me is the most serious of the group and red-shirt me the happy one :)
Hope you enjoy it - click here for the video
please let me know what you think in the comments section - it's anonymous so you don't have to worry if you want to tell me it's rubbish!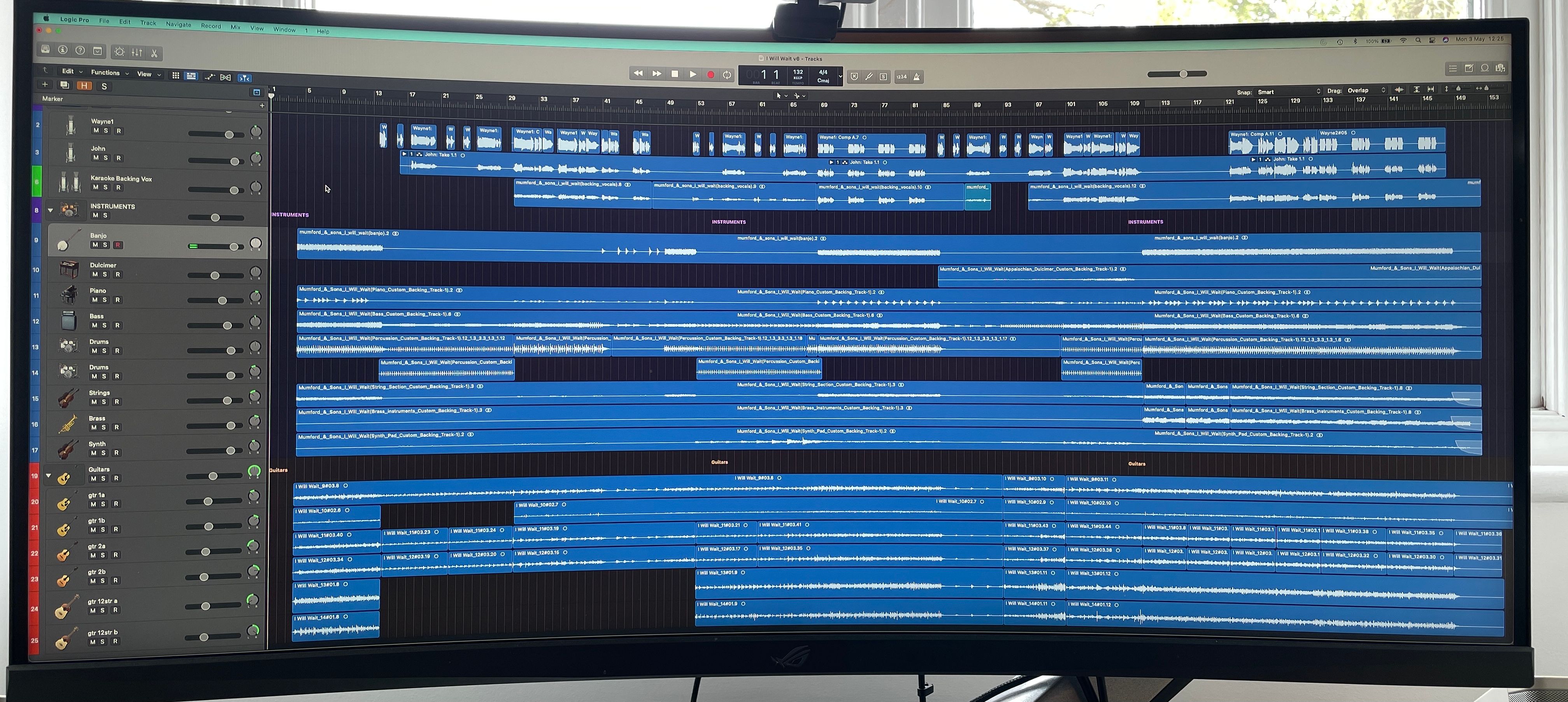 Logic Pro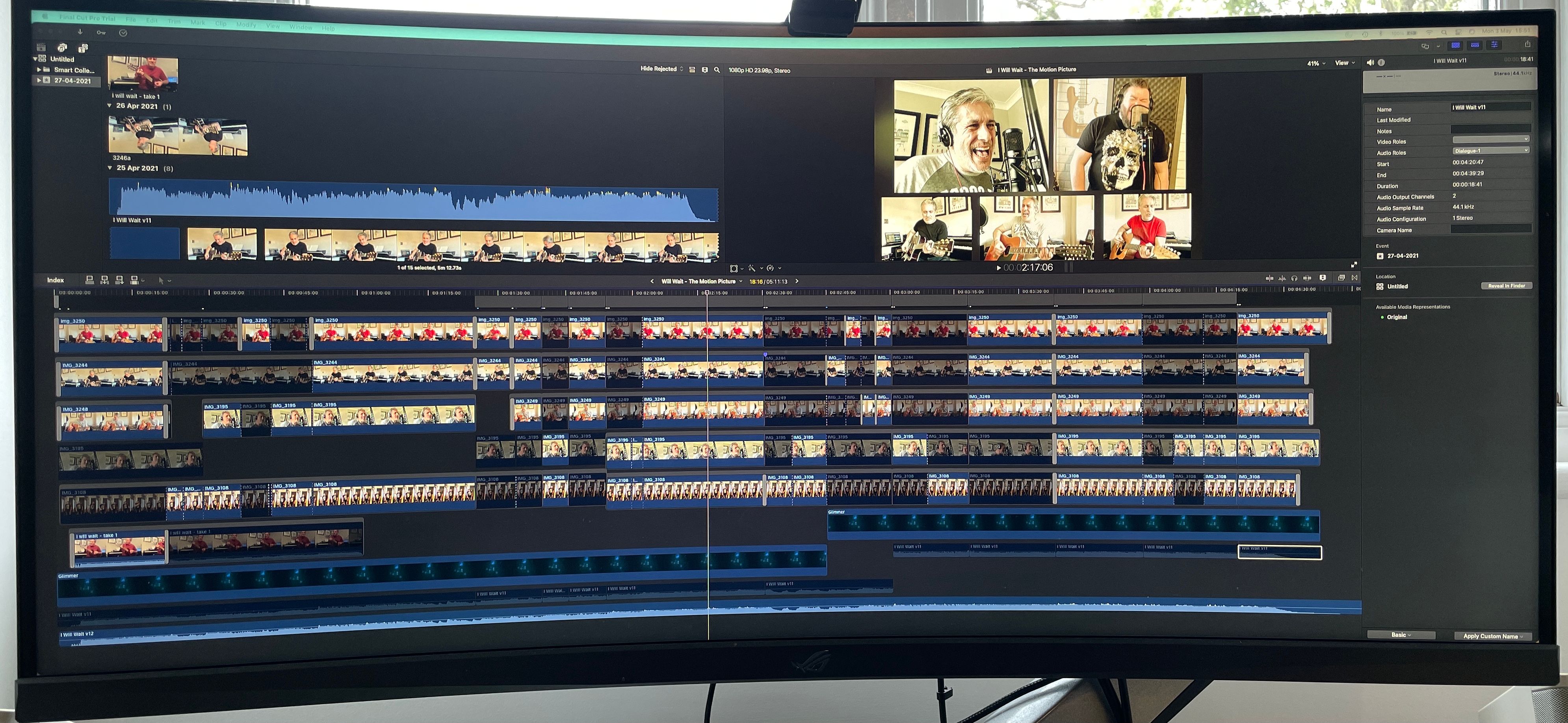 Final Cut Pro